The West Mine is by far the biggest mine on Alderley Edge, the main workings being carried out at the same time as those at Wood Mine, 1857 - 1877, by the Alderley Edge Mining Company. It is probable that this area was mined previous to these dates as possible evidence of fire setting was found whilst excavating the opencast during 1858.
During the main working period from 1857 to 1877, West Mine was probably known as the Western Mine and was worked in two sections divided by a fault or Great Slide. Ore was extracted by a railway hauled from the surface using a rope. Ventilation was achieved by the use of two air shafts at the middle and far end of the mine.
These stopes are everywhere with drops of 50 ft, thankfully this one is well marked.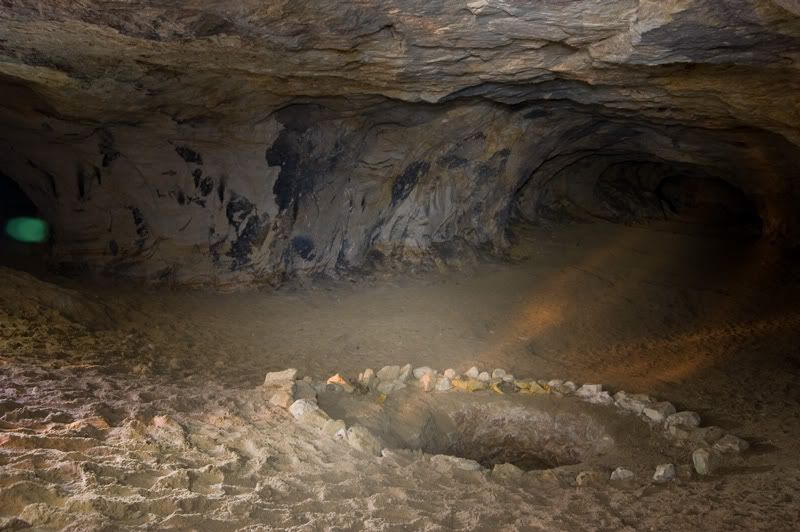 1940's graff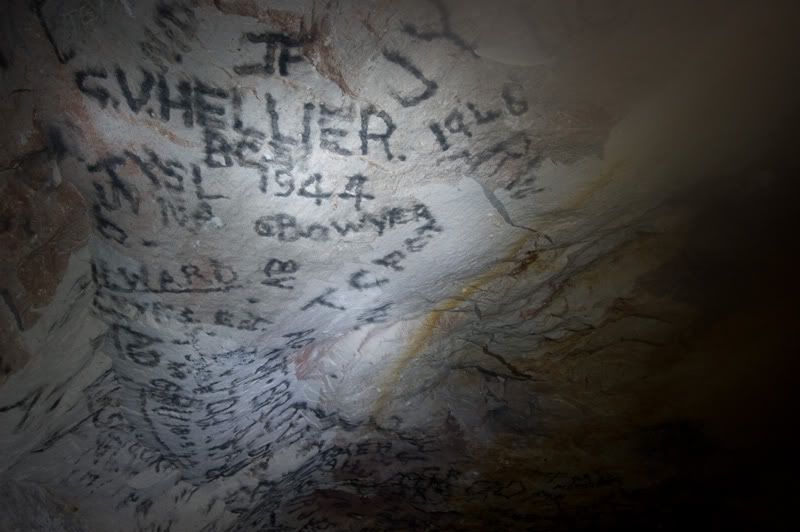 Sample copper vein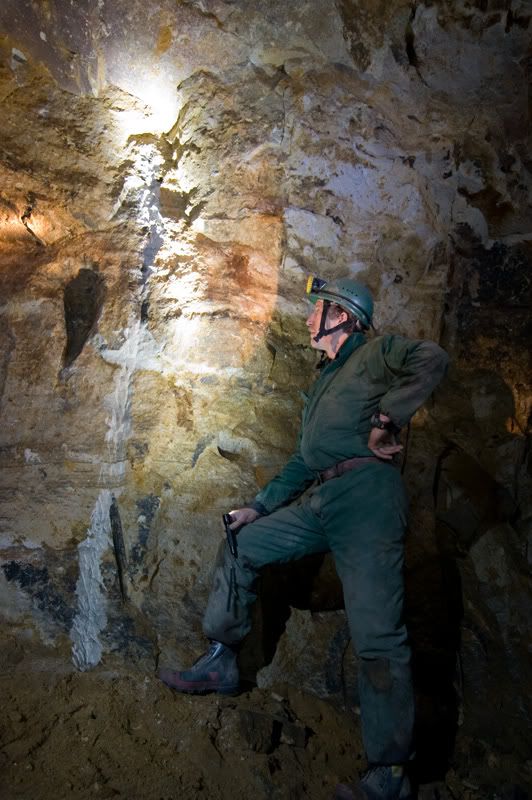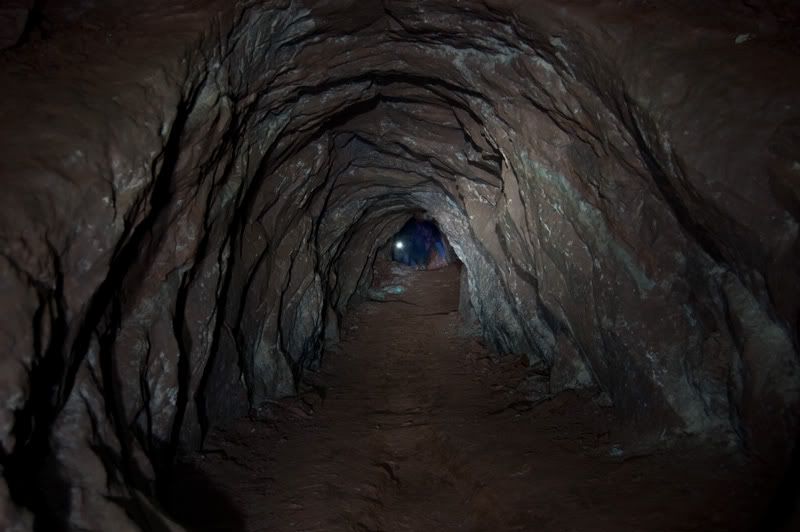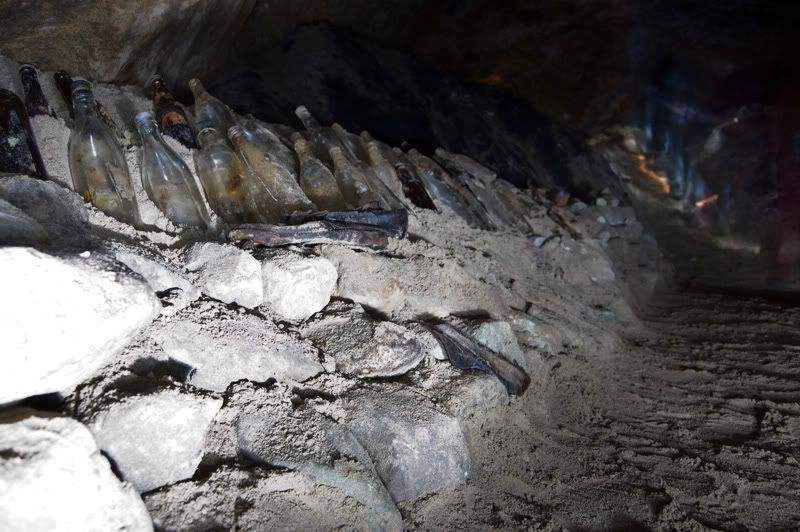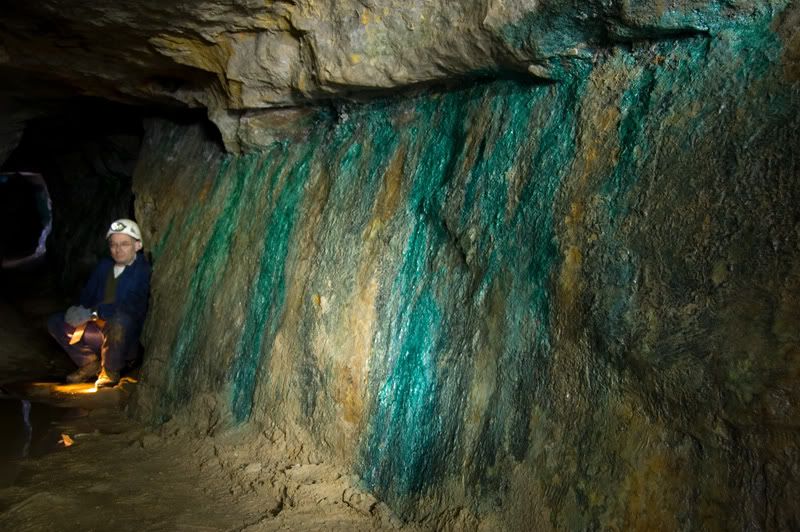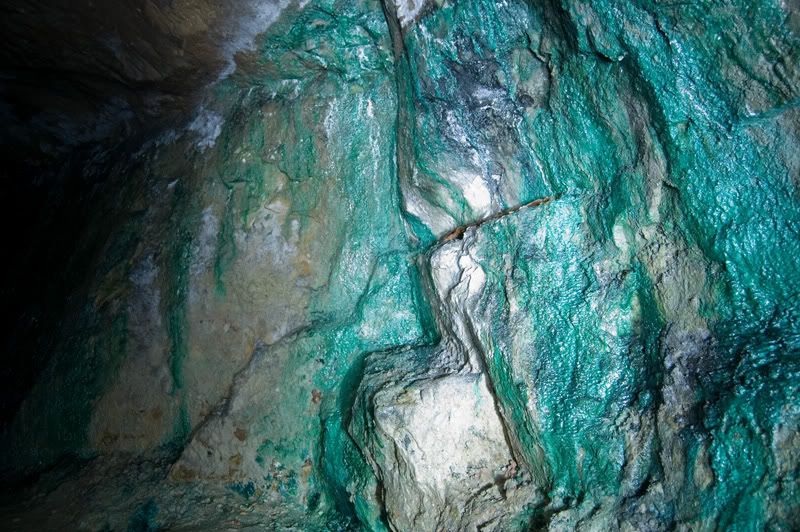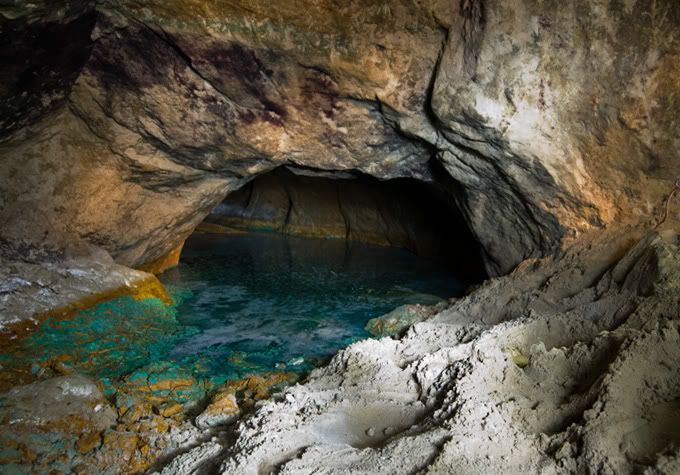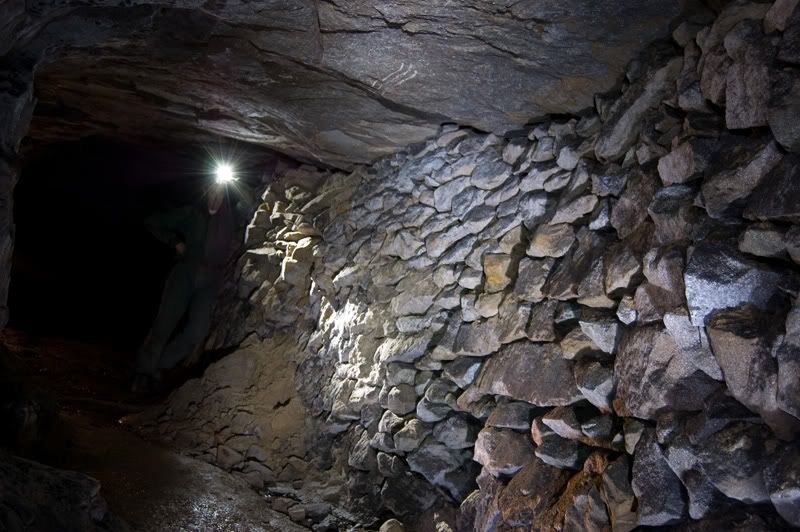 ----EDITED----
To Discuss this mine, please go here:
http://www.ironminers.com/mineforum/vie ... 851#107851