Hello, I grew up in NEPA, but now live in MD.
I've really been enjoying underground miners site and this forum since my brother recently got me interested in coal mining. He lives about a mile or so from the
Diamond Colliery Site
. We've been trying to piece together as much information as we can. He's been exploring the site. I haven't been to the site myself yet, but I'm going to be in the area around the 4th of July and explore the site as well as take the coal mine tour.
Since UGM has more information about Diamond than any other source, I thought I'd ask here for more information. So far my brother and I have only been able to locate one picture: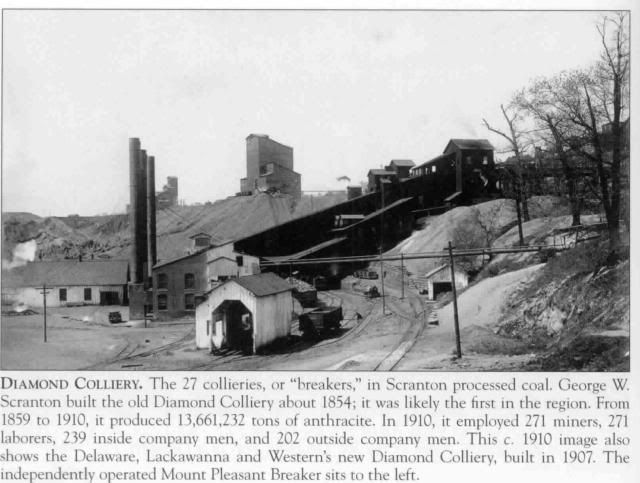 From the information in the caption of that photo and on the UGM site, it seems that the remains are from the "new" breaker in the background and apparently some other buildings, like the fanhouse that aren't visable in the photo. Right?
Does anyone have more photos of the diamond site or know where we can find one?
Any other information about the site would be greatly appreciated.