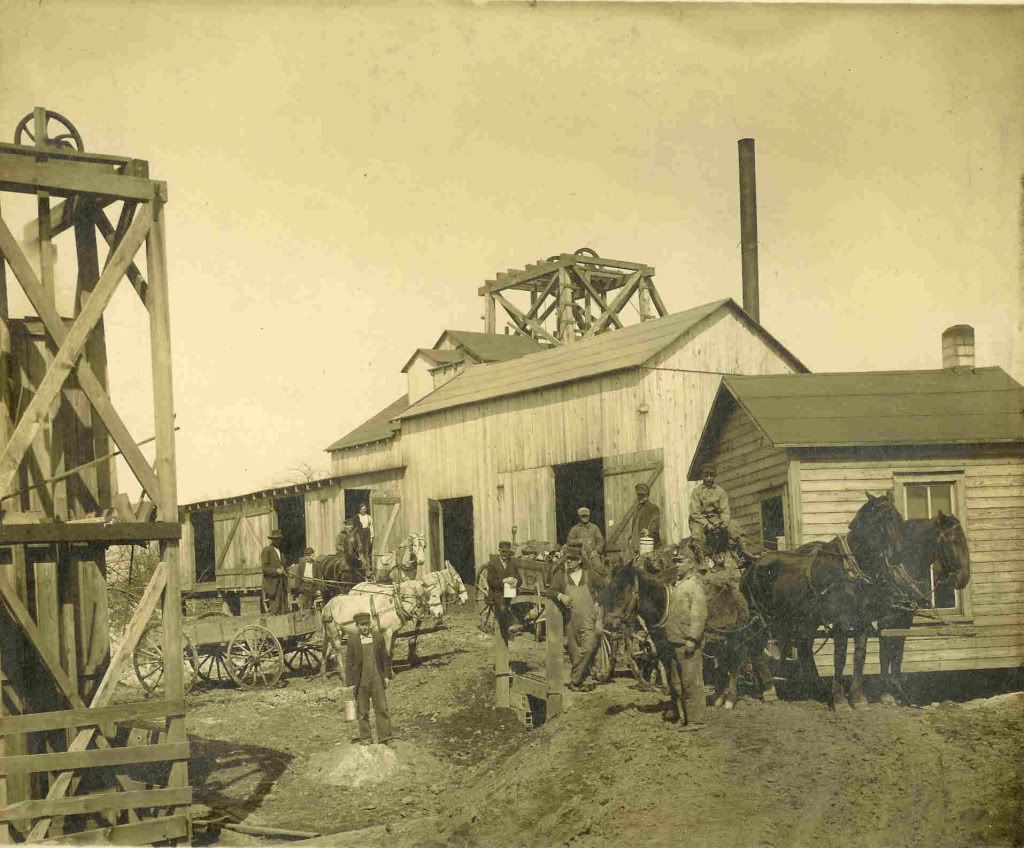 This was my GG Grandfathers mine, he's in the center wearing bibs. I think it was taken in the 1880's.
Freeman United Fidelity #11. This was the mine my father worked at as the engineer. I think I was present when the photo was taken some time in the mid 80's. The little shovel is in front. The big shovel is behind the Bucket Wheel Excavator.
#11 again. I took this photo in the early 90's after the mine had closed. I'm 99% sure the plant was torn down years ago. At the time of closure it was the oldest continuous operating surface mine in Illinois. It opened in 1920 and ran until 1991 or so.
Somewhere I have a picture of all the equipment parked after closure. Sadly it was all cut up for scrap years ago.